Intelligent Agent Certification
Is Your Intelligent Agent Certified?
Whether your are a designer, builder or user, you need to assess your agent's level of mental apptitude. We hope to prepare a comprehensive set of criteria and tests to evaluate your agent. Please help us acheive this goal by submitting your suggestions by email or on the virtual humans forum.
Human Behavior Paves the Way!
The field of study that attempts to determine the behaviors and functions of the human mind is Cognitive Science. Scientists in this field draw from the disciplines of anthropology, biology, computer science, linguistics, philosophy, physics, psychology, and neoroscience. Work in this area is still a long way from being complete, but many aspects of human mental behavor have been discovered.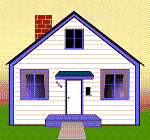 2014-05-25 Moved definitions page. Definitions may be found in the Harry Workman section.
2013-01-09 Added Interpret and Translate commands to test sections 3 and 7.
2011-03-19 Added Command Syntax test in language aquisition.
2009-04-10 Added three tests in temporal/spatial for Locate (where).
2009-03-24 Added four tests in language comprehension for who and which.
2009-03-09 Added tests of syllogistic reasoning.
2009-02-25 Added test for learning habitual response with alternative triggers.
2009-02-24 Added test for learning habitual responses (Respond with).
2009-02-21 Added language learning, language comprehension test categories. Added new tests in language comprehension category.
2009-02-04 Modified test categories to match mind map. Added one new test.
2008-09-26 Added MS Agent.
2008-09-15 Added additional test categories.
2008-09-10 Added test categories.
2008-09-02 Added nine tests.
2008-09-01 Added scoring overview.
2008-09-01 Added testing overview and initial test definition.
2008-08-31 Added criteria and definitions.
2008-08-30 Initial site creation.
Documenting the Human Mind.
The Human Mind Map project provides a place to document the findings.
Discussing the issues!
Not everyone agrees on what should or should not be included. You may discuss these issues on the Virtual Humans Forum.